The Moment of Youth (single)
Written by: Rob Kosinski, R. Scott Kosinski, Keith Leedham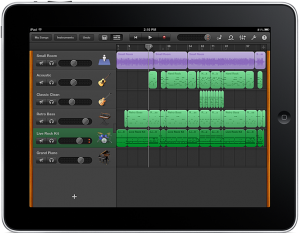 Available on iTunes
– Interesting story… In the late summer of 2011 I was to have a routine minor surgery and I knew I was going to laid up of a few weeks so I bought an iPad a few weeks in advance. One of the first things I did when I started to play with Garageband on the iPad was to pick up my acoustic guitar and quickly come up with what is now the intro to this song. With that 8 bar guide quickly recorded through the iPad mic I began to construct the song using the built-in instruments.
Later, after I was able, I took that file, moved it to my Mac and opened it in Garageband proper (they are compatible). I then started recording the REAL instruments but soon decided Garageband wasn't enough for my purposes. I purchased Logic and took the Garageband for Mac file, opened it up in Logic (they are compatible) and completed the song!
Modern technology is amazing.