Two new albums released this week!
I'm happy to announce that I've released two new albums this week, "Aspiring Eights" and "Airside C."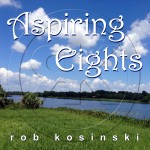 "Aspiring Eights" is a mix of primarily upbeat contemporary, new age and cinematic instrumental music that was written and recorded in the mid-late 1990s. It's been knocking around on tapes and hard drives all these years with the intention that one day I might rerecord some of these songs proper. As that doesn't seem very likely at this point, I decided it was time to just say good-bye to them and send them "out there."
"Airside C"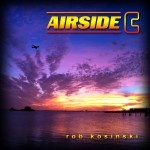 is a collection of bumpers and instrumentals of varying styles I wrote in the early 2000s for a short-lived local television program. In some cases the producer would ask for something that sounded like an already established song or artist so he could get the same "vibe" for the segment he was working on. It was an interesting experience of "create art on demand" for me.
These albums are download/stream only. No plans to press CDs at this time. They are both currently available through iTunes and Amazon.com but will soon be available on whatever service you prefer!